The live action filming for "Billy and the Bandit" took place in the northern part of Austin, Texas from June 26th through June 30th. Stormy weather was the forecast for most of the five days of shooting, but as it turned out, the set locations were not targets of the surrounding downpours. With the ambitious schedule, only one scene was not shot within the scheduled time, but has since been filmed. Advanced camera equipment was used, including a remote controlled helicopter camera that flew swiftly overhead for many scenes.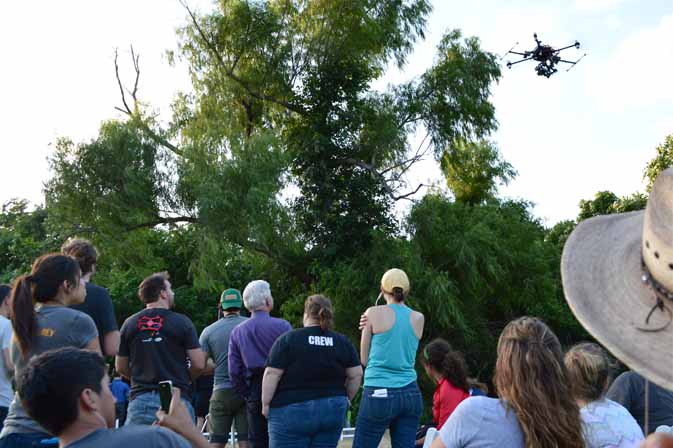 Concern that the horses might be spooked by the flying camera led to a test before filming. The horses were lined up with their riders mounted as the camera launched off the ground and hovered like a giant tarantula about thirty feet above the ground, then proceeded overhead. Buck Taylor's horses did not flinch a bit, as he spoke to them softly and reassured them of their safety. All was good.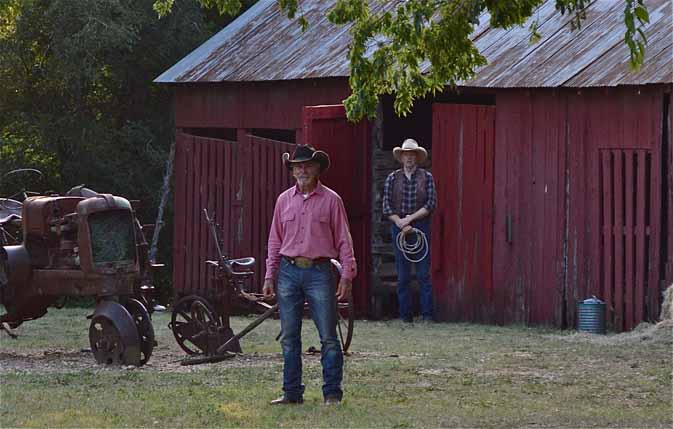 Cast and crew worked in synchrony under the diligent direction of Gary Clarke. Fifty years had passed since Gary had worked with James Drury and Roberta Shore on the television series "The Virginian." It was a true delight to see the three of them join together again and the enduring bond they share from those early days is as strong and evident as their true professionalism and talent.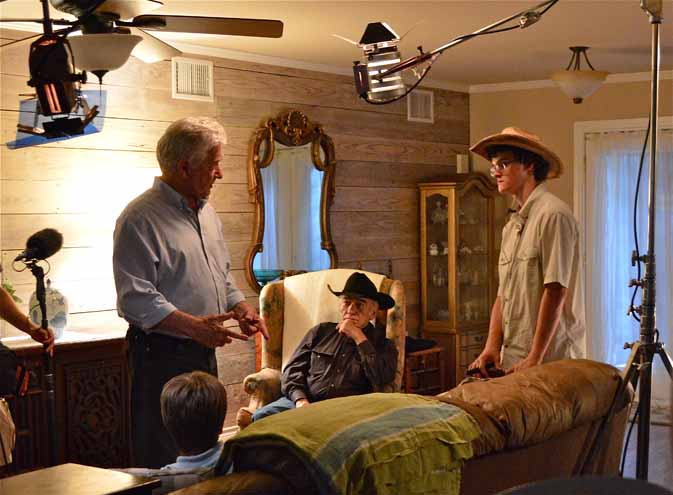 Jordan Elsass, age 11, plays with ease the part of Billy, the great-great-great grandchild of Owen Wister's 1902 novel character, the "Virginian." The part of his mother is played beautifully and tenderly by Ava L'Amoreaux. Donny Boaz plays Billy's father with a reality that touches one's heart. Buck Taylor brings his natural cowboy appeal to his role as Jesse, a loving friend and foreman of the ranch. The combined cast delivers an undeniably close-knit family unit that is lovely to watch.
Post editing has run smoothly. Matt Garner, producer, and Sam Butler, editor, are working closely with Gary to complete the live action edit as well as working with the animation company to make sure the animation depicts the characters, their actions and moods exactly the way it is intended.
A scene from Day 1 of filming is scheduled to be re-shot, as it has been found in editing that a particular camera used for that scene had a defect, which caused the video to have a slight skip.
Production of "Billy and the Bandit" is continuing on its original time frame for completion. A completion date of early to mid-September is anticipated. We will keep you updated.